Stay tuned here to the latest alerts from your rural water utility.
Subscribe to have News & Notices, and Alerts delivered via email or text! Just another way we are working to better serve you.
Note: By subscribing, you will receive ALL News, Notices and Alerts, whether it affects your area or not.
ALL VERIZON CUSTOMERS - PLEASE READ THE INFORMATION BELOW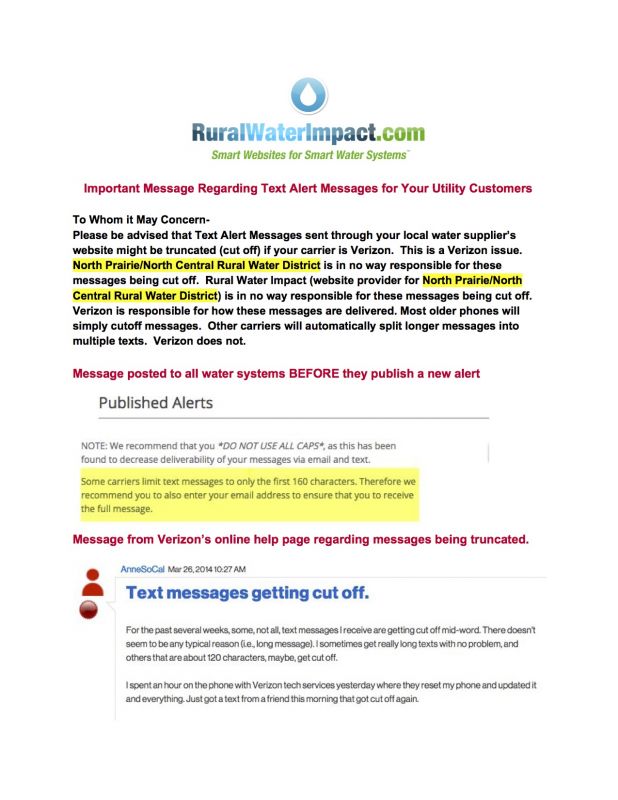 Water Restored
Maintenance repair has been completed. The pressure up process has begun. The customers off of and around County Road 15 W will have water restored soon.
Water Outage
Due to maintenance repair the area off of/around County Rd 15 West will be without water. Crew is on site. Completion time is unknown at this time.