ALERTS
Stay tuned here to the latest alerts from your rural water utility.
Subscribe to have News & Notices, and Alerts delivered via email or text! Just another way we are working to better serve you.
Note: By subscribing, you will receive ALL News, Notices and Alerts, whether it affects your area or not.
ALL VERIZON CUSTOMERS - PLEASE READ THE INFORMATION BELOW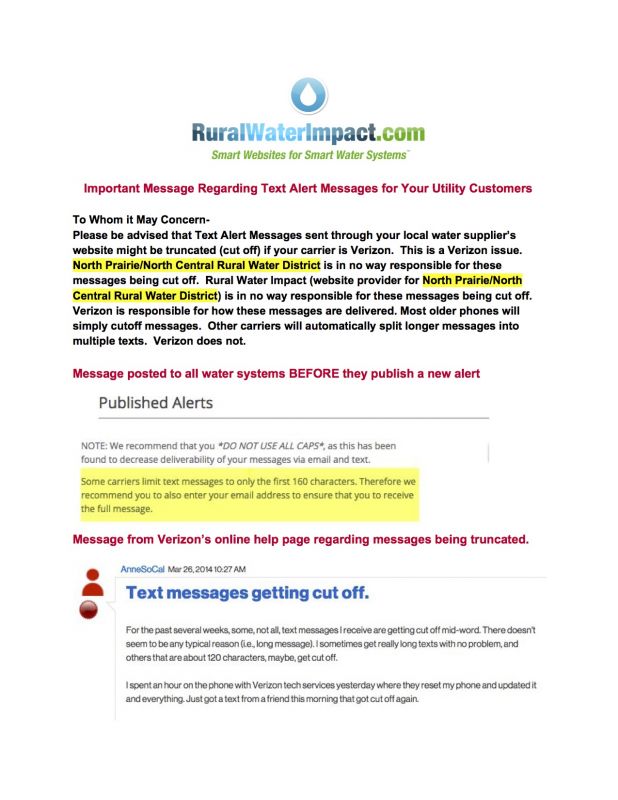 Rural Water Expansion Meeting canceled in Plaza
**Rural Water Expansion project meeting scheduled for 7pm at the Plaza School, Wednesday, January 10, 2018 has been canceled.
The meetings for January 17th and 24th are still on schedule and the 31st has been added.